Out of the Woods Teaching Centre
Our Golf Professionals at Woodside Golf Club have a variety of teaching styles programs to help with all of our students meet or exceed their learning objectives. This winter we will have a designated area for coaching and club fitting for our guests. We will be offer a digital learning experience with data from our Flightscope and cameras being the centre pieces of the programs.
WINTER INDOOR LESSON RATES
One 45 Minute Lesson                  $100
Three 45 Minute Lessons             $175
Five 45 Minute Lessons                $275
Our Wood Instructors
Adrien Wright – Associate Golf Professional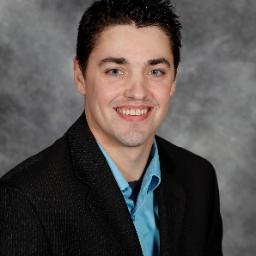 I'm a farm boy from the Comox Valley, BC. I joined the PGA in 2005 while working at Swan e Set Bay Resort after that I worked at the Okanagan Golf Club in Kelowna. In 2010, I moved to Alberta working at a few different clubs like Elbow Springs, Heritage Pointe, and Redwood Meadows. In 2019, I joined the team at Woodside GC in Airdrie as their Teaching Professional. Wow, I have bounced around eh? One thing has remained constant in my life over my last 10 years and that is my wife Kristen. We now have two beautiful children (Charlotte & Gavin). My family is what keeps me grounded and who always pushing me to be better.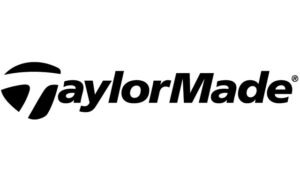 Book your Lesson with Adrien using our Lesson Book
Mark Hillcoff – Associate Golf Professional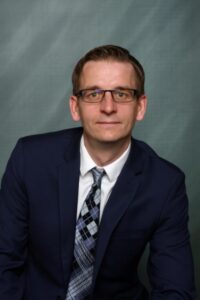 Mark has been a Class "A" PGA Professional for over 10 years. He got his start in golf relatively late and did not pick up a club until after High School. Once he realized that he had a passion for the game, Mark decided to make golf his career. He attended Lethbridge College and received a diploma in Professional Golf Management. Mark started his professional career in Saskatoon.  After getting sick of the winters, he decided to move back to Alberta and has found his way to the Woodside Golf Club. His true passion is golf instruction and Mark has enjoyed helping golfers of all types. He has successfully taught over 1000 lessons and loves introducing players to this great game.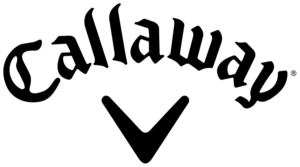 Book your Lesson with Mark using our Lesson Book
Bring a Pro to your Game
$50 per Hour
 One of our pro's to follow your group while you are on the simulator to provide coaching and feedback.
Equipment Analysis
$50 for 45 Minutes
Let our professional staff help you find out what equipment is best for your game. Or if your current gear is all you need
Junior Performance Academy
Woodside is excited to announce the first Junior Performance Academy in Airdrie.
Students will have an opportunity to learn all winter and compete against the other academy students. Using the Flightscope we are able to better track player development over longer periods. We will also do monthly challenges and further engagement to have the students compete against themselves and each other.
Due to the available space we will only be offering private lessons in our The Wood Performance Centre. We will do some group programs throughout the winter in the Bunker but those dates and programs have yet to be determined.
COVID 19 Protocols for the Wood Performance Centre
The world continues to work to control the spread of the COVID-19 virus and all industries, including golf are being asked to make operational changes to ensure the safety of their members, guests and staff. Please familiarize yourself with the required protocols that are now in place for golfers who come to play at WoodsideGC.
ACCESS
Players are asked to arrive with enough time to avoid crowding or rushing throughout any part of their experience at the Woodside Golf Course.

Only one student is permitted in the Learning Centre at a time. One parent is also permitted in the Learning Centre. 

Masks are optional as per City of Airdrie's COVID 19 recommendations
The Woodside Clubhouse is now Open. Golfers are asked to Check In with the pro shop upon arrival. The Pro Shop has room for up to 8 Customers at a time while maintaining proper physical distancing.

If you DO NOT live in the same household you SHOULD NOT be arriving to the course in the same vehicle.

PHYSICAL DISTANCING MANDATORY

In accordance with the current Provincial Health Order and recommendations established by Alberta Health Services, all players must properly physically distance themselves to aid in controlling the spread of

COVID-19

. Woodside will ensure that people:

Keep

at least

2 meters (the length of a flagstick) from others

Avoid overcrowding

Don't loiter or linger in areas or after the completion of their round

Failure to properly adhere to these protocols will result in your removal from the property, limit your access to returning to the property and in some cases the notification of the proper authorities.

PAYMENT
Credit Cards will now be

REQUIRED

for all bookings, this will allow us to complete touchless transactions for you at check-in.

We will

NOT

be accepting CASH at this time under the recommended guidelines provided to us by Alberta Health Services.
Woodside accepts: VISA, MASTERCARD, AMEX, APPLE PAY, GOOGLE PAY.

Welcome to Woodside's #NEVERLAYUP entertainment experience. All you have to do is complete the form below and you'll soon get advanced notice of news, events, promotions, and adventures! Thank you for joining us!