The driving range at Woodside Golf Club is open to the public.
The range is Open during the golf season of April through October
Rates
Small Bucket – $6.00
Large Bucket – $15.00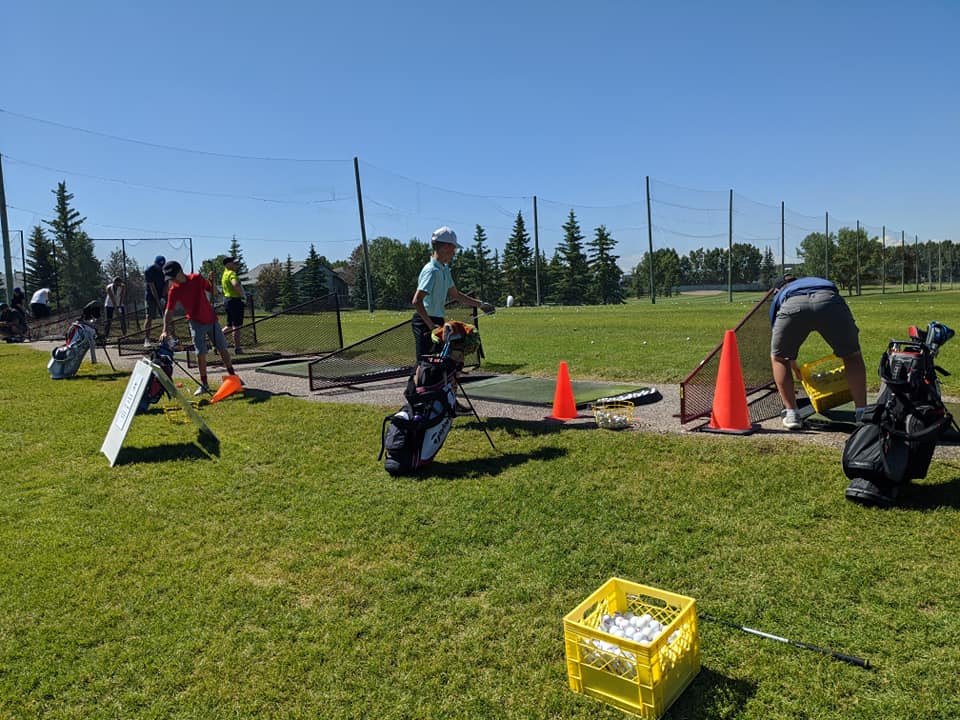 We do have Season Long Driving Range Pass for $375, limited seasonal passes are available.
Visit our Online Store to purchase yours today!!
***The Season Long Driving Range Pass allows a maximum of 3 baskets per day***
RULES
Dress Code
Gentleman: All male customers should wear a sleeved shirt, a collar is preferred. No muscle shirts or under shirts please.
Ladies: All female customers should wear an appropriate top and bottoms. No swimwear please.
Duration: We ask that golfers spend no more than 60 minutes at a Range stall to allow for other customers the opportunity to practice.
Need a lesson?
Visit our Performance Centre to learn all about the services and options available at Woodside to improve on your skills and equipment to maximize your performance and enjoyment of the game of golf.
Hours of Operation
Seasonal (April to October)
30 Minutes before the first tee time to 60 before sunset
Note: The Range Closes at 8:00pm on Thursday's for clean pick.


Welcome to Woodside's #NEVERLAYUP entertainment experience. All you have to do is complete the form below and you'll soon get advanced notice of news, events, promotions, and adventures! Thank you for joining us!